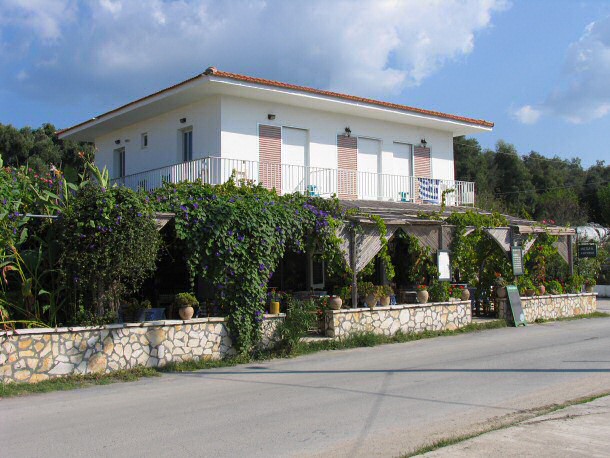 Our apartment and rooms are in the centre of Arillas village 150m from the sandy beach, 30m from the nearest supermarket, 50m from the local doctor's surgery, Pharmacy, and ATM.

We Have: One apartment with two double bedrooms, kitchen and WC with shower.
Sleeps up to 4 persons.

Three single rooms each with mini fridge, AC and en-suite WC and shower.
Sleep up to 2 persons per room.
Our Taverna, which serves traditional local Corfiot dishes, is one of the most popular of Arillas. Therefore it is busy during the evenings and that could cause some noise until late in the night.
If you are looking for something quieter in Arillas, I will be happy to help you or reccomend you somewhere to stay.
We can also arrange a taxi from you to the airport or harbour. In that case I'm going to need your exact flight details.