Dear Friends of our Taverna,
This year we celebrate the 50 years of our establishment's existence!
It's 1973 (the year that I was born) when our father Spiros Kourkoulos  and mother Katerina started to materialize  their innovative dream.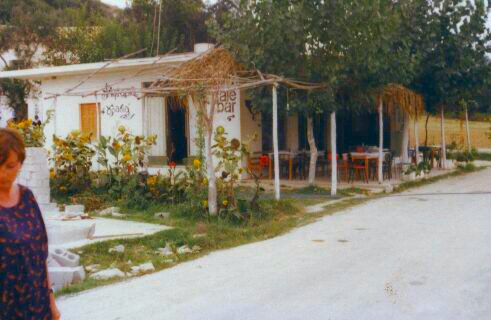 At first there was only a small space with a veranda, some trees , an outside grill corner a small kitchen and bar with the very basic drinks and simple food that was prepared while our mother was cooking for the rest of the family.
The first clientele was mainly the local Arillas people who organized parties, all year round, as well as weddings and cultural celebrations.
Initially the taverna was named   "Gravia" after the fact that form there you were still able to see the Gravia island and watch the sunset. The road to the beach was a small footpath between vegetable fields and small trees. On the beach there were three more tavernas and two hotels being established at the same decade.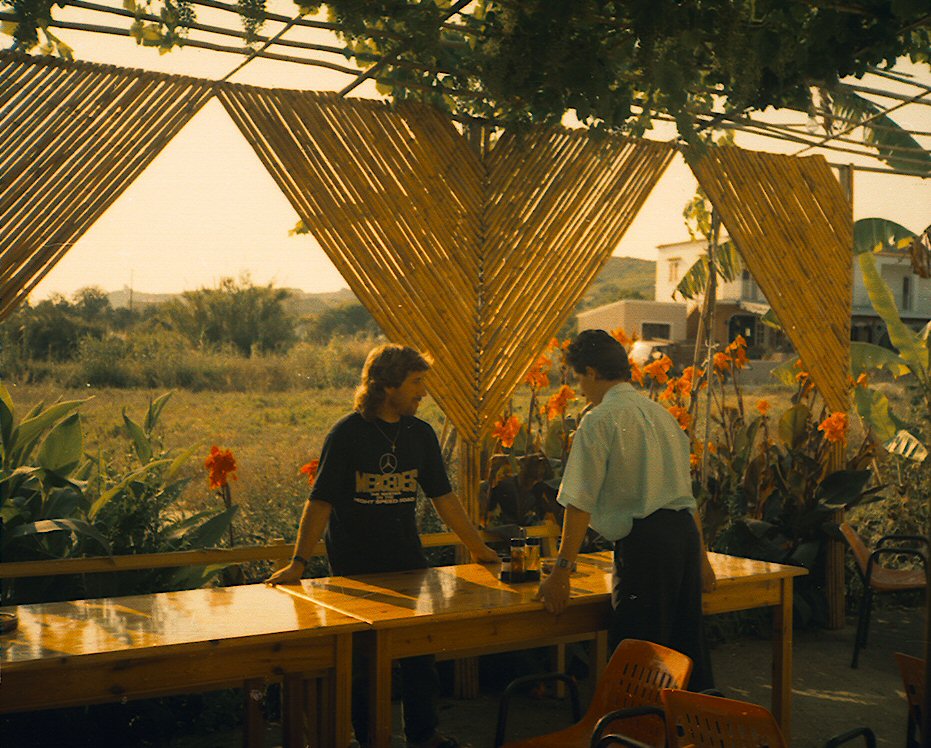 17 years later I renamed our Taverna with the name "Brouklis" after my grandfather who died before I as born as he was so called by the locals because he had been living in South America for over 20 years. (The word "Brouklis" in the Jargon of the Greek immigrants means the wealthy and helpful Greek expat.)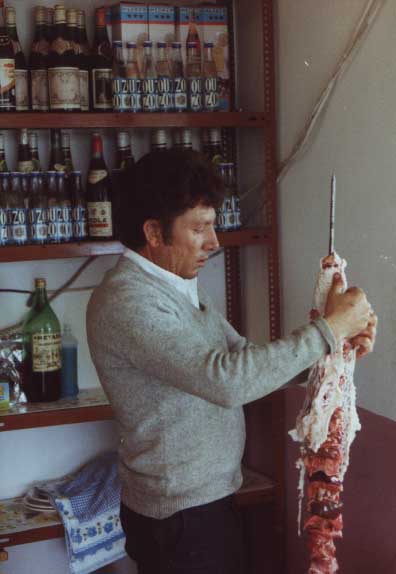 After so many years, the "development" had prevented the sea view from our little Taverna but I must say, today thanks to all of you, our place keeps much busier than 50 years ago.