This Christmas we give you our SUNSET . It will keep you calm until you see it again in real on your next visit.
MERRY CHRISTMAS
--
Dimitris Kourkoulos
Brouklis Str 7
Arillas 49081
Corfu Greece
+30 26630 51418
Brouklis Taverna
Like every season, our Taverna will remain open until the end of October opening every evening at 18:00 serving until 22:30.
Reservations taken.
Thanks everyone for your great support and appreciation.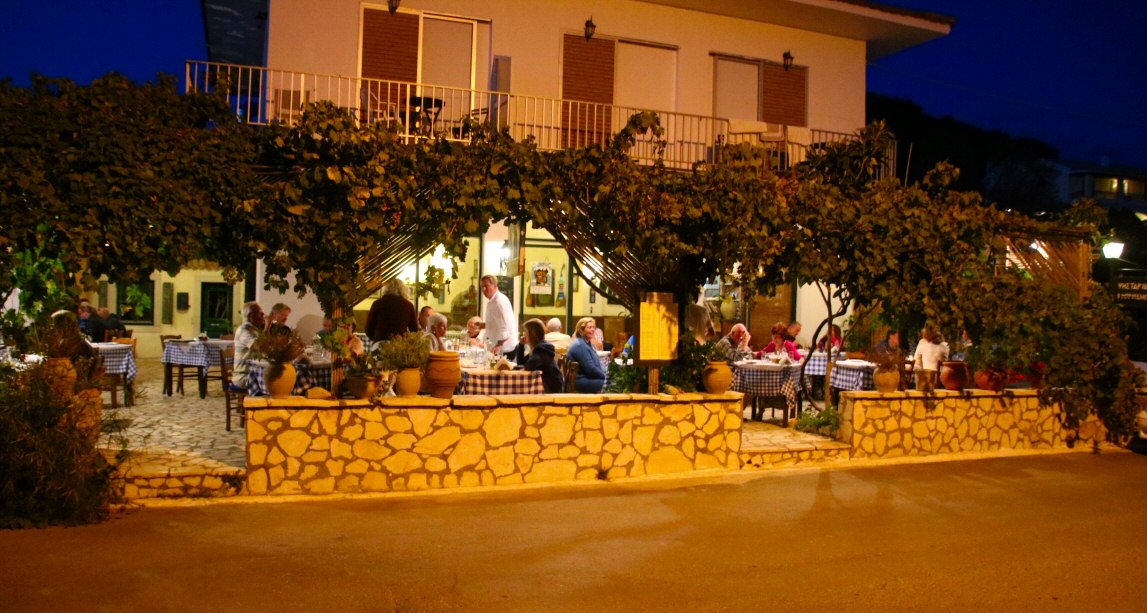 Welcome to our Taverna,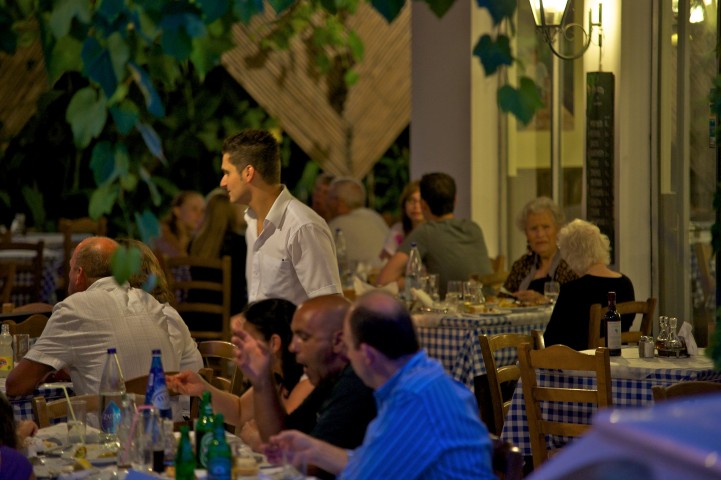 Where our family and Friends have been working for the last 40 years keeping the tradition together with the quality and local hospitality.
The Brouklis  Grill Taverna is a small establishment in the center of Arillas. this restaurant is not located on the sea front but tucked away in a side street, its sign hidden by vines, grown not for the grapes but for the shade they provide.
Discerning guests don't look at the menu but ask the waiter what he has today. Special delicacies are stifado , Spit roasted lamb, Bourdeto, Stuffed pork roll  and zucchini balls  the recipes, which have been passed down from generation to generation, are a closely kept secret.
All dishes prepared in our Taverna are made as if you would have had them in a local home. without any particular efforts to make the food look nice but using pure, local ingredients cooked in the way they have been cooked for the previous hundredths of years.
Snapshot for the menu:
"In our kitchen we do not use a microwave oven, nor stock cubes or other commercial ingredients."
"Our specialties are daily fresh prepared in a limited number of portions."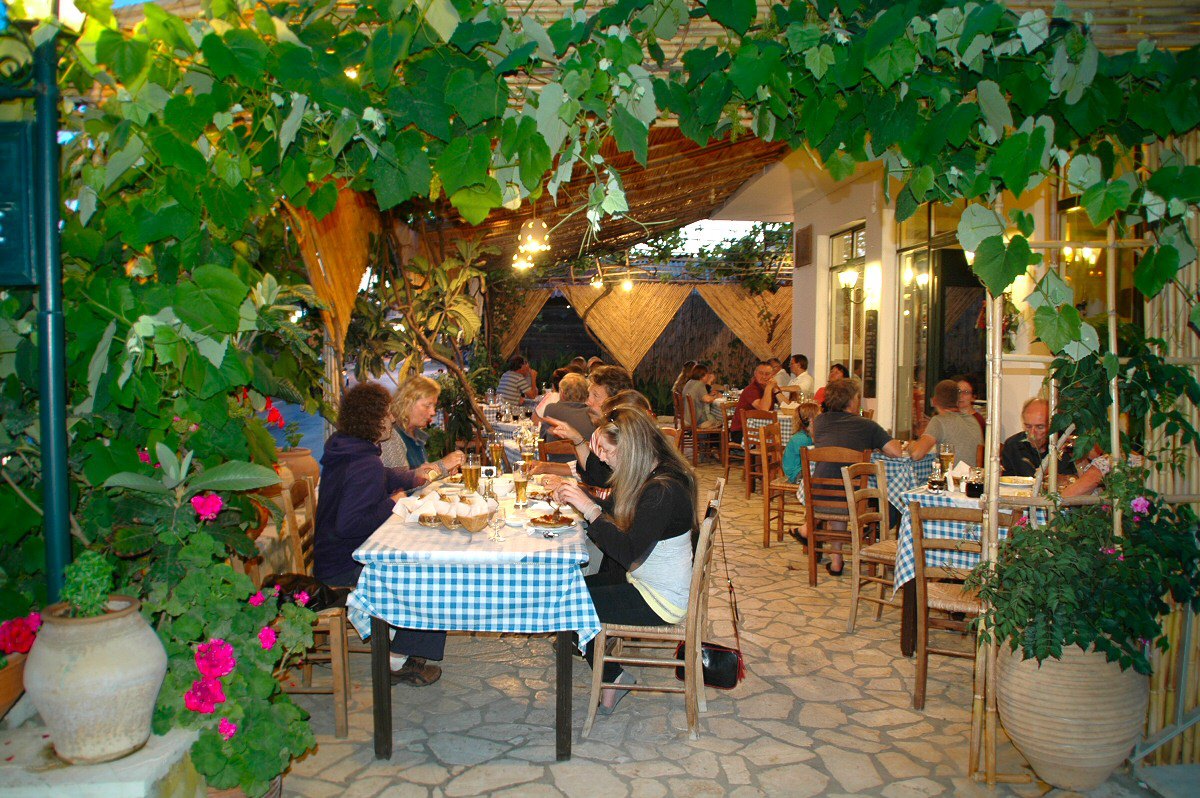 An article about our Taverna on a sunday newspaper in Athens explaining what we did to help solving the problem of the rubish in Corfu.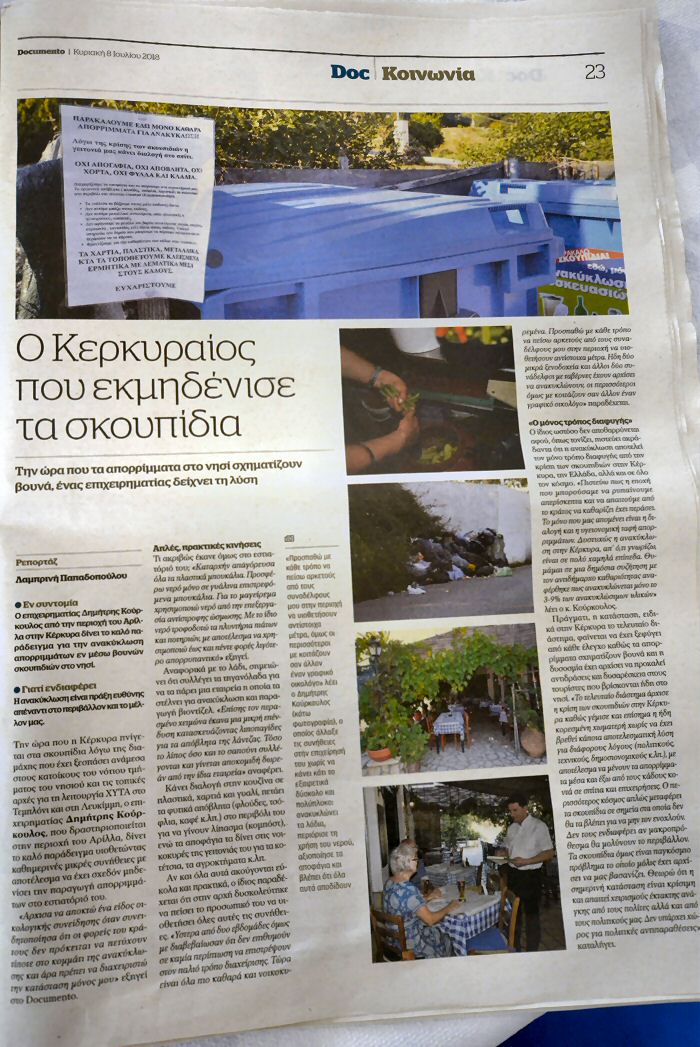 ΤΗΕ CORFIOT WHO REDUCED GARBAGE TO ZERO
While the garbage on the island is piled up in small "mountains", a local businessman comes up with a solution.

Story by:  Lamprini Papadopoulou

In brief
The businessman Dimitris Kourkoulos, operating in the area of Arillas, Corfu, is a leading example as regards recycling of garbage waste amid huge piles of rubbish all over the island.

Why is thist of interest
Recycling is an act of responsibility towards the environment and our future.
Some of the Brouklis guests are real celebrities.
They have been coming to Arillas for more than 25 years so they become part of our family and real friends.
They honour us with every visit they pay at our establishments.
You ought to ask them for an autograph....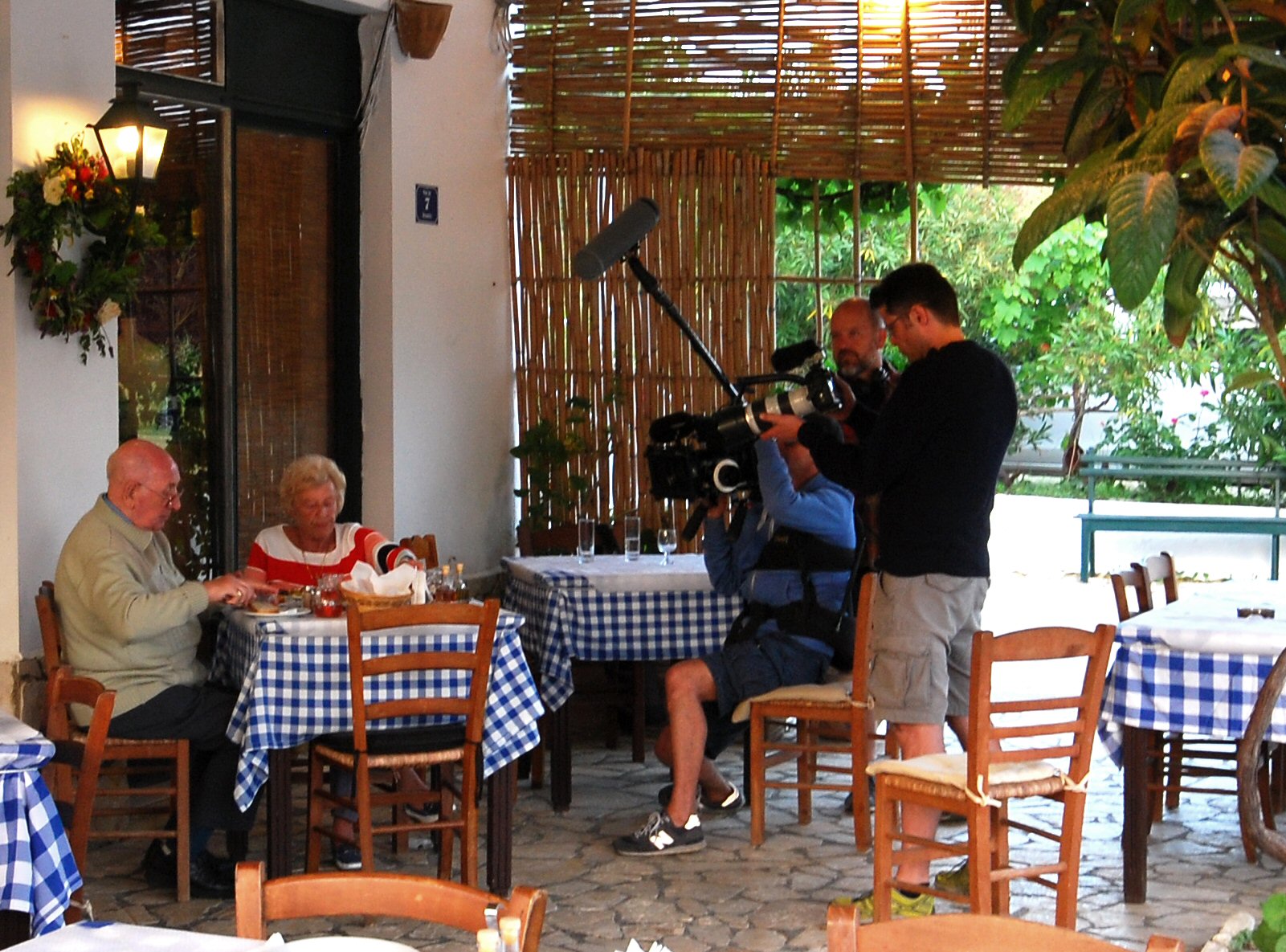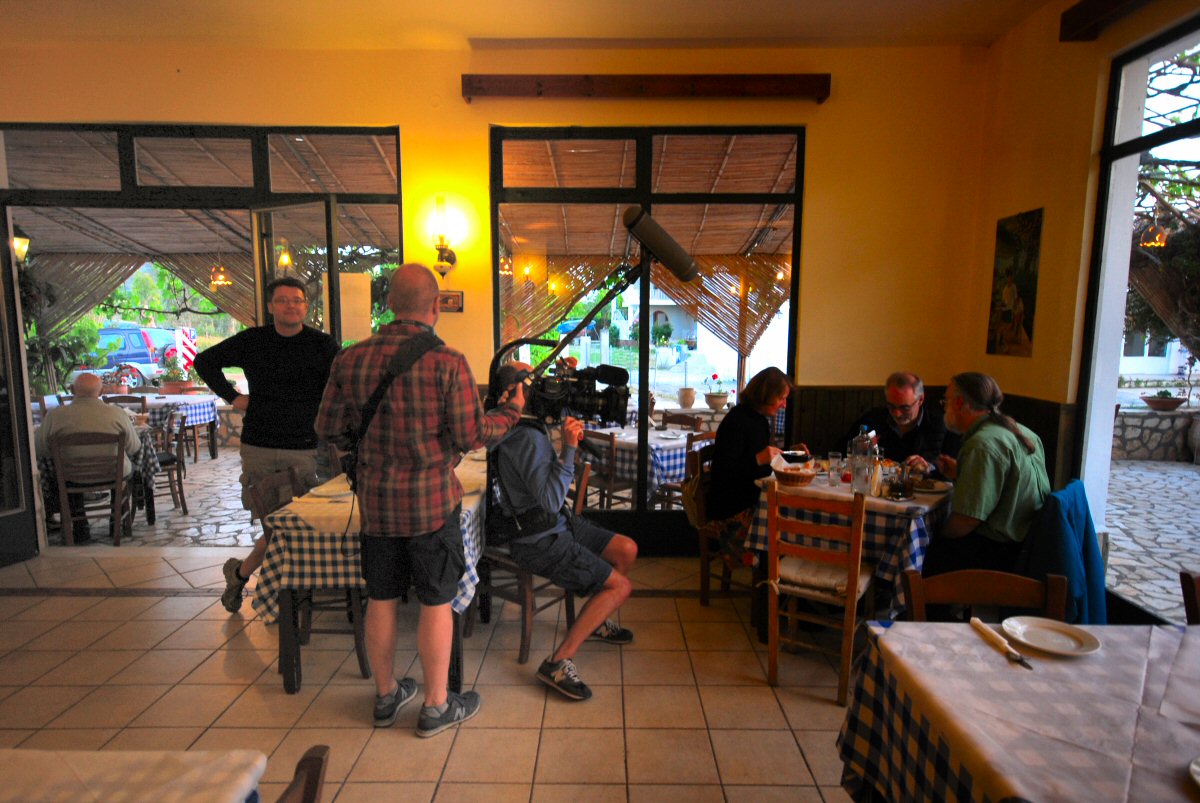 Happy New Year to all .
Every year brings something new in our life: new friends, new job, new clothes… But there's one thing time isn't able to change: love for our families. Happy New Year!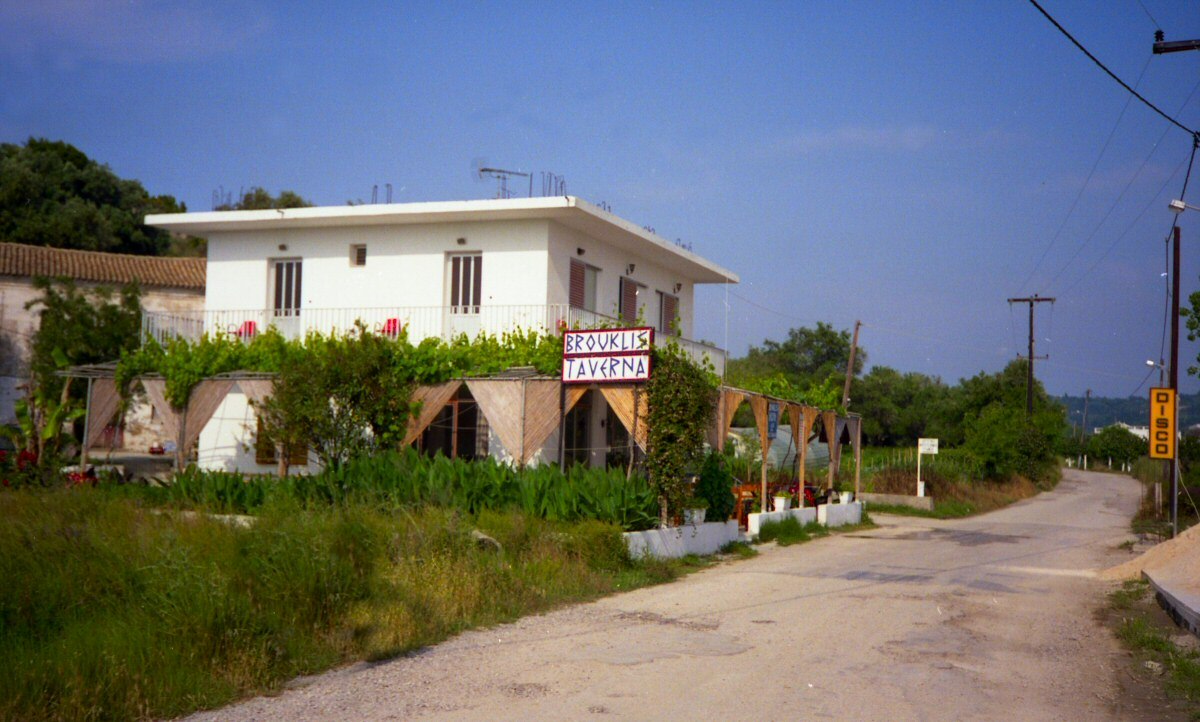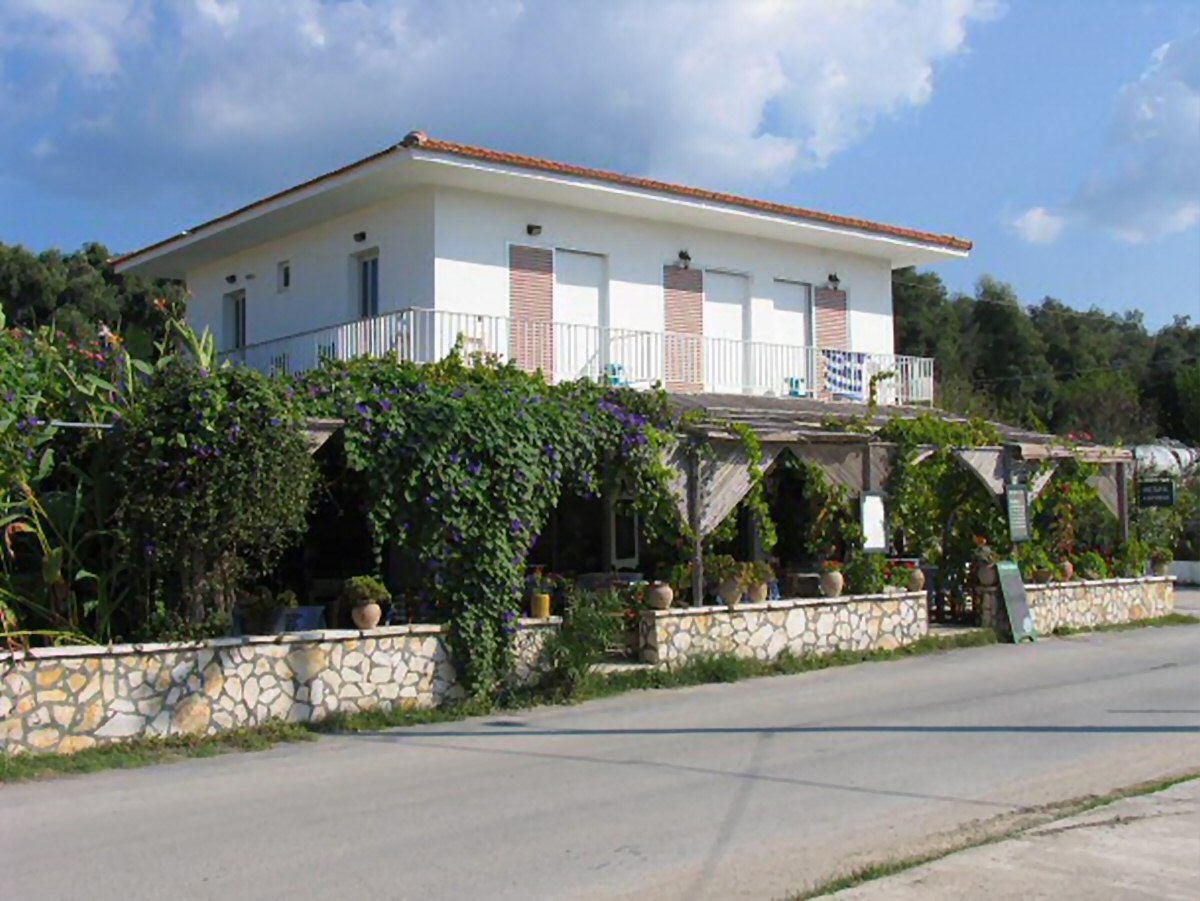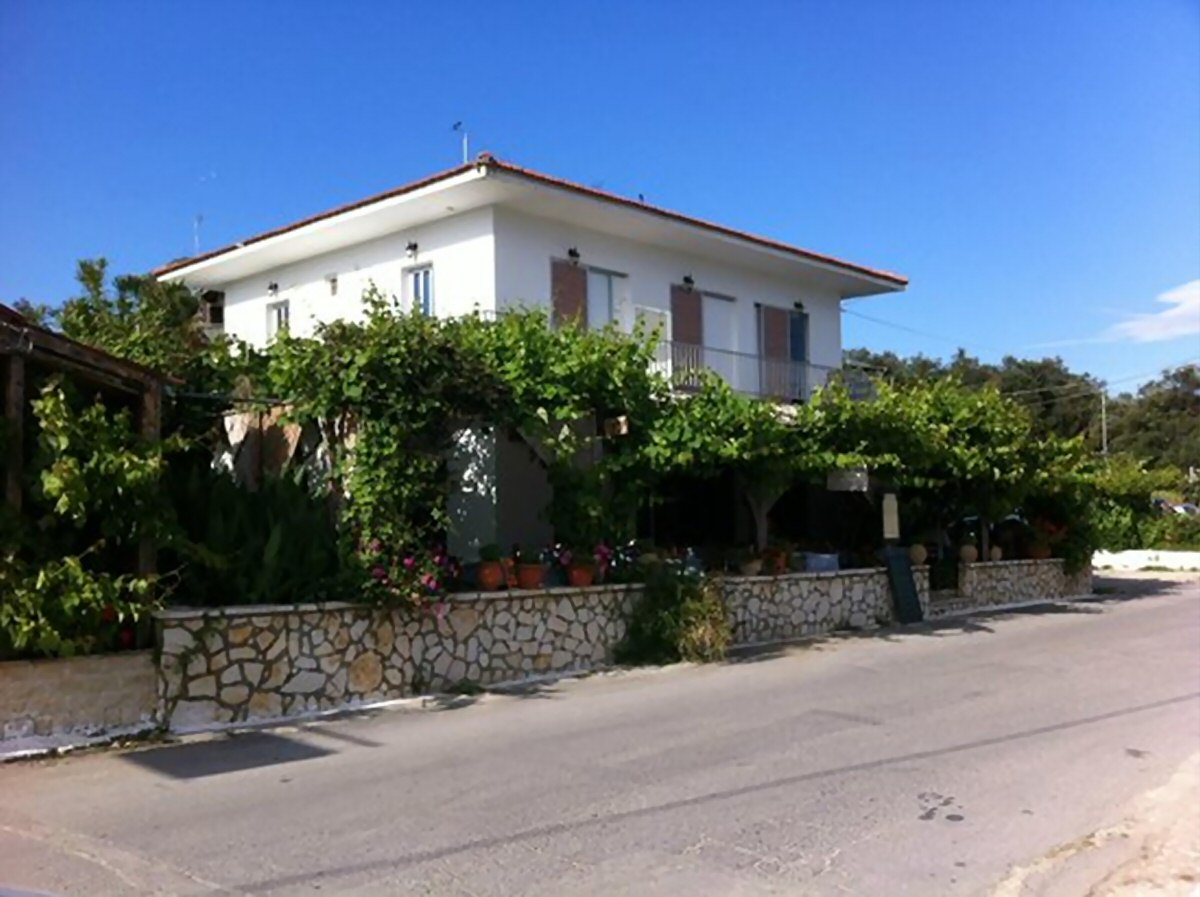 See you soon